Everything pertaining to Clackamas Community College, the parent site to this site. Includes links, schedules, contact information and more for upcoming and present classes and workshops.
---

Our mission is to assist students (at whatever level they may be) to fully utilize the resources available to them in the lab, thus increasing their potential for success. We accomplish this by providing a friendly, caring and professional atmosphere for students and by ensuring proper use and conduct of the lab by everyone that uses it.
---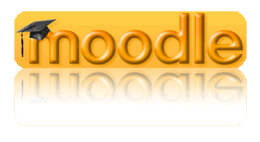 The Moodle learning system is used for most on-line and hybrid classes as well as on-campus classes as a way to interact with peers, teachers and turn in and discuss homework and more. For more information, visit the Distance Learning website.
---
Clackamas Community College's web-base enrollment and student records program.
---
A resource for Computer Science Students to access Microsoft Software needed for their classes.
---
Listserv is a forwarding list allowing for collaborators to stay in touch via electronic mail.